the GERMAN recipe you can download here
english recipe will follow in a bit …. *working-night-shifts-for-ya*
I think I like the ones without Feta cheese better, you can also add regular cheese on top, 10 mins before the baking time is over.  ?
PS. For the gardeners, you can seperate the seeds, dry them and use them to grow new plants. I tried it before and it worked …. *lalala*
make sure you knife is sharp!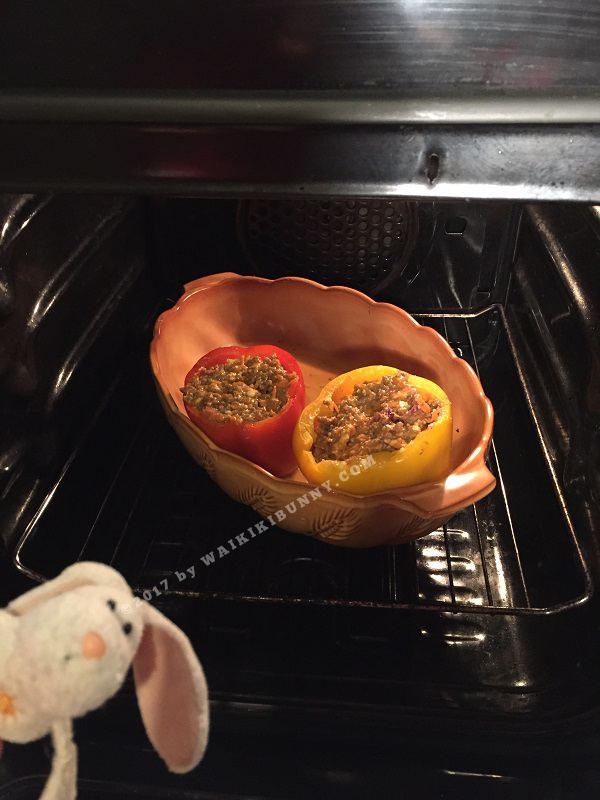 Remember to add some broth at the bottom or they will dry out a lot. Other way to prepare them is a small pot with lots of sauce. It really depends on what you prefer !
Good luck with cooking and happy munching!