remember the day when I was cleaning the backyard with a broom? The day the cat? got me. A very, very bad day for us as also the nice little iPhone died. We had all the photos on it – don't even ask for iCloud – and we thought all the sweet and nice photos were lost.
BUT I found a way to recover them. And it only took me a trillion years. ?
Now I can finally show you what human prepared for dinner that day. I was hurting from ears to footsies and wasn't really hungry, but then human cooked my favorite alltime food and uuuh it was soooo delicious you have no idea!  ?
*nom-nom* thanks human!!! *lala-ouchmyear-laaaa*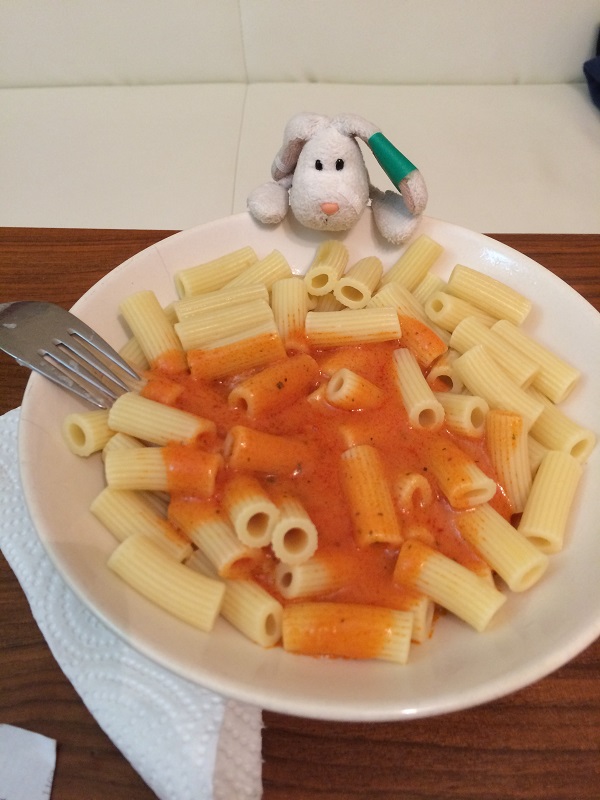 and here is the other picture, I was a VERY lucky bunny that human had Band-Aid in my size!