This year was the first time since BT (Bunny time) that I wrote more than 10 cards to friends. To be more specific I wrapped up 8 parcels with goodies for my lovely friends. Maybe as you are a blog reader here, your advantage will be , that I will tell you what I sent to whom.
I sent:
****** to ****
************** to **** *** **********
a ****** to ******
lots of ******* to ********* ****
and a hole lot of ********* to *********
what? oh you think that list is not saying anything at all? oh sorry. I won't spoil the surprises *gnihihi*
Back to writing. It took me entire 2 days to pack the parcels and write all the letters and cards. As I write each and everybunny individual. No copy/paste. My paws were glowing in the evening and I was dizzy in between as I forgot to munch any food. But that's okay. I ate after I finished.
Then in the late evening I counted all letters and cards and parcel and calculated the possible price. Made me faint. *hihi* Unfortunate human took a pic of the situation.
Before that I tried a selfie again, but no matter how or which thing I try, selfies never work.
Then today I hopped – no wait – we used the bunnymobile to drive to the Post Office. Lucky me, nobunny but me was there so they had all the time in the world to measure, weight and calculate. They handed me stamps to lick and some that were like stickers. I like the sticker ones better. Why still nobunny invented stamps with chocolate taste? If I have to lick it, why not make it fun!
The bill was 63,80 Euros. That's so much! And I fainted right at the post office. Thanks human for another picture nobunny should see 😯
Well human thought I fainted as I didn't eat much lately so we went to McDonalds and after 10 Mins of smelling fries I opened my eyes. *phew* and I ate the fries and a burger and had a coke, maybe I was out of energy who knows 😉
Now I can't wait to see all my friends receiving their mail. I sent it via Bunny Express, not snail mail okay! I can't stand slow. I am a fast bunny I love speed. So mail delivery better be fast 😀
Ho Ho Hooooooooo Hoppy waiting!!!!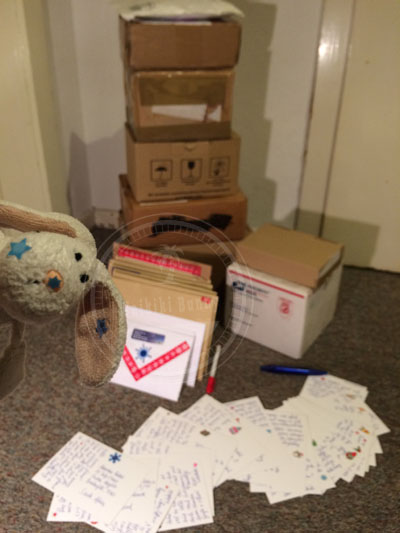 SELFIE!! (these stickers were really sticky)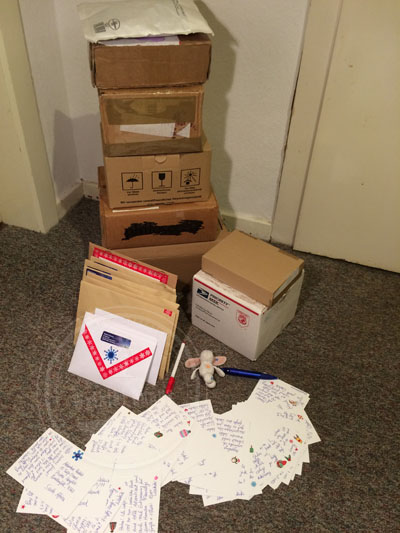 oh woops !
at the post office *faint*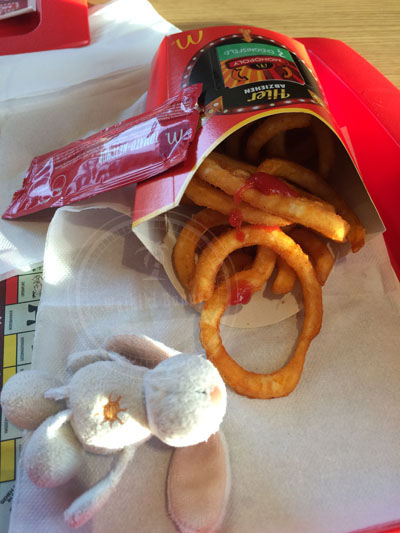 *I think I smell fries*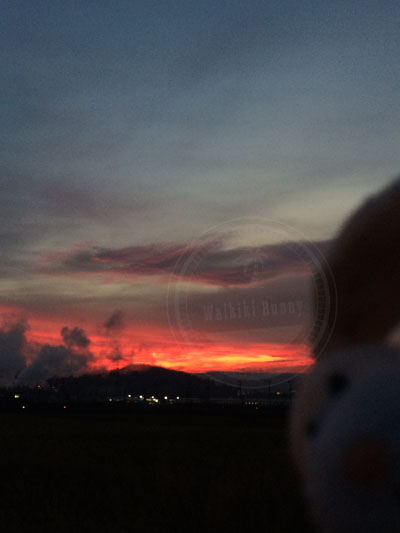 and an amazing sunset. Humans mom used to say that the angels are baking for Christmas when the sky looks like that. 🙂